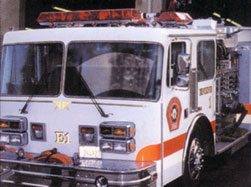 Cleveland Ignition Company
600 Golden Oak Parkway
Cleveland, Ohio 44146
Toll Free: 800-362-1214
Fax: 440-439-3999
Email: info@clevelandignition.com
© Copyright 2017 Cleveland Ignition
Description of Systems
The selection of a system depends on the size of the glass, mounting position, and application. Other considerations are using a "wet system" with utilizes a washer reservoir with tubing kit or a dry system which does not have washing capabilities.
Different Types of Systems
Used primarily on small glass. Popular in the marine and off road industries. These motors have all the linkage controlling the wipe angle inside the motor. Motors come in 12 or 24 volt single or dual speed. The motor output shaft is characterized by having a " knurled drum fitting or din.
Used on large glass. These assemblies can utilize the largest arms and blades. One motor operates one arm with motor torques ranging from 32Nm to 49Nm. Wipe angles range from 27 to 108. These systems are the most versatile but require a larger mounting space than the internal linkage motor.
Seen most often in automotive and Motor home applications. One motor utilizes a linkage system that operates two remote pivot shafts. The dual wiper arms will move in synchronization with each other. Our single motor systems use either a bicycle linkage * or double ball stud for the transference of motion.